Company: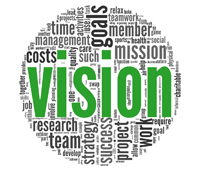 To grow as a conglomerate towards a high class manufacturing unit producing the best quality parts for esteemed clients. We envision to develop our company as a multi national organization catering to various customers throughout the world. To be known as a world class manufacturer of castings, assemblies and quality finished products for organizations and consumer driven products.
People:
We envision to give our people such opportunities and environment to continuously grow as individuals – economically, socially, emotionally. We envision that our people have a healthy work environment and get work satisfaction in what they do everyday – each day
Community:
We envision to be known as a group of companies which gives back to the community by developing community driven programs in healthcare, education, safety, sanitation and development of rural areas.
Environment:
We will preserve our environment in every way we can – have community driven plantation drives, drip irrigation, limiting all our effluents to a minimum and recycling as much as possible.